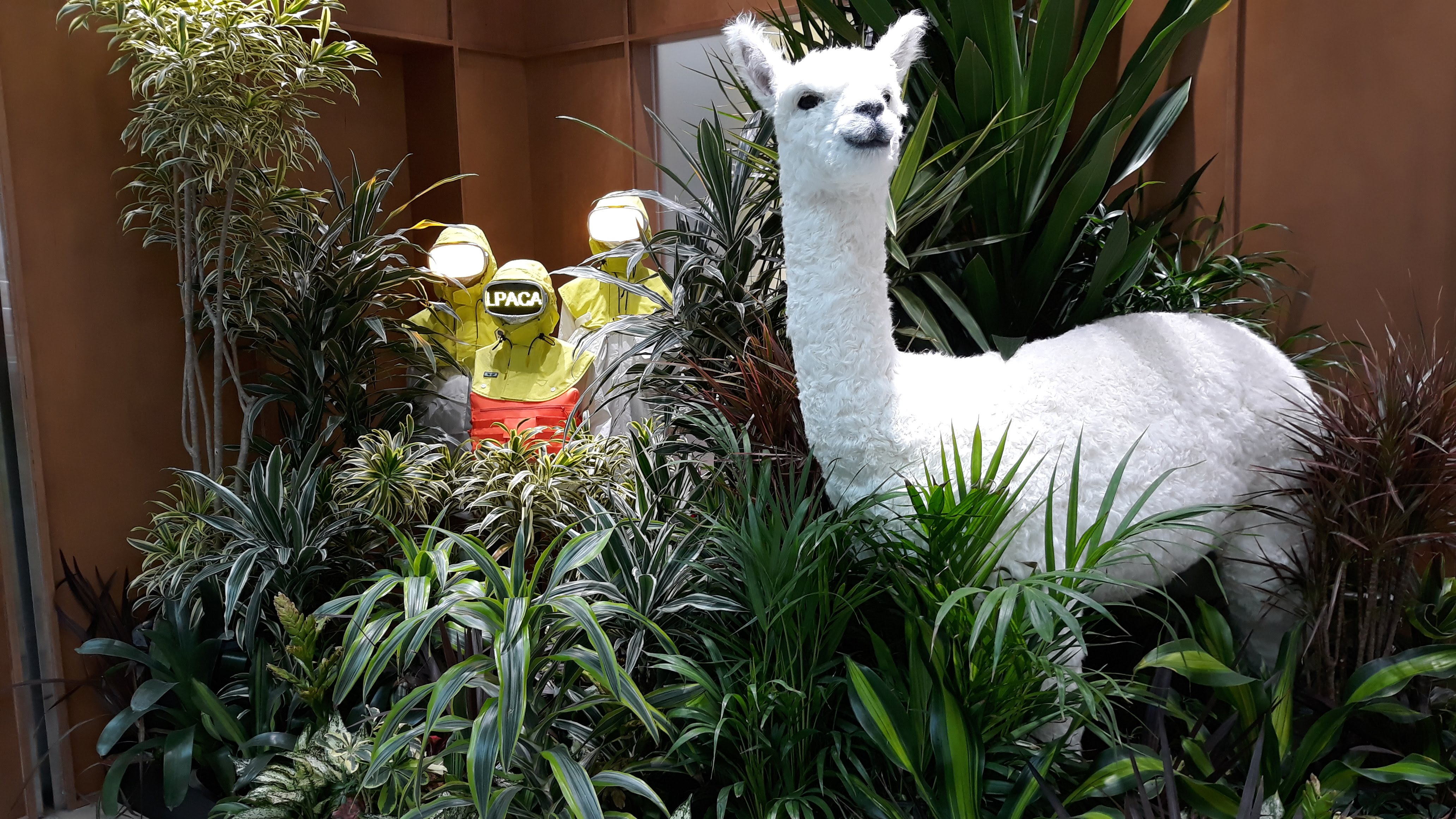 With a long layover at Incheon International Airport, I had to decide whether to go on one of the free transit tours, venture out into Seoul on my own, or explore the airport. (There are seven different transit tours of varying length: LEARN MORE.) After considering the options, I decided to stay in the airport and write about the experience on my blog.
First I studied the airport map and then started investigating. There is a "nap zone" and a place to take free showers—towels are extra, so bring your own if you don't want to pay for one. (LAX doesn't offer free showers or most of the other amenities offered at Incheon. According to the LAX website: "Unfortunately, LAX lacks many of the specialty layover services present in other international airports, so travelers hoping to use a spa, day room or salon would be best advised to visit the nearest hotel to enjoy these facilities.")
Incheon has a number of member-only lounges, like the Sky Hub Lounge, for members of the Asiana Star Alliance club (you can also pay at the door if you are not a member). But the thing I really enjoyed was the "nap zone"! I was somewhat fearful of taking a nap in public, but tiredness overtook me. I napped with my purse and backpack under my arms, and all was well! (I read later that padlocking your items down to something is a good idea.) After my nap, I went to the "work zone" where I got online and checked my email. For longer stays, there are two transit hotels that you can access within the airport without the inconvenience of going through security again.
For more interesting things to do at the airport, the site Sleeping in Airports has a great list: LEARN MORE
My favorite thing to do is eat, so I had two meals in different restaurants in the food court in Terminal 1. I actually discovered later that I missed a lot of dining possibilities since there are more restaurants in Terminal 2 and even in the basement of Terminal 1! My first meal was Japchae, a Korean dish made of sweet potato starch noodles and vegetables. When I have had it, it is often vegan, but this version had very small pieces of meat. The photo was misleading! (See my photo below – I bet you can't see the meat.)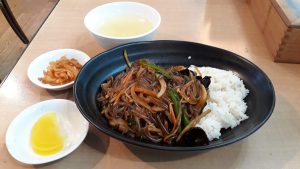 For dinner, I went to a different place (not sure about the name—I didn't write down the names of the places, and unfortunately the receipt is all in Korean!), and I had Bibimbap, a rice dish with various vegetables, meat, and sauce that eventually get all mixed up together, but I asked them to hold the beef. It was delicious and very filling, even without the meat! (See photo below.)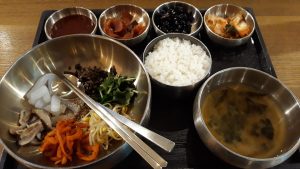 After eating, I strolled around. I noticed a stage where musicians sometimes perform, although no one was performing when I went by. There were lovely gardens with real flowers and even a small historical museum! At one point, I saw a robot roaming around, and wide-eyed children were eagerly following it. The most surreal thing, however, was the Alpaca Garden in front of a store selling eyeglasses (see main photo above). The men in the corner moved up and down, and the visor of the one in front featured the words "Alpaca Garden."
Next time I pass through this airport, I will probably take one of the transit tours!